OSHA 7115: Lockout Tagout
Overview
Course Content
Requirements & Materials
COURSE ID: OTI 7115P
Special Notice
Overview
OSHA 7115: Lockout Tagout
Course Description
In this course, students will learn about the role and responsibility of the employer to develop and implement an energy control program, or lock-out/tag-out (LOTO) for the protection of workers while performing servicing and maintenance activities on machines and equipment.  
Topics include the understanding and application of definitions relating to OSHA's Control of Hazardous Energy Standard, types of hazardous energy, energy isolation options, written program requirements, and training guidelines. 
At the conclusion of this course, the participant will be able to explain the importance of energy control programs, procedures, training, audits,  and methods of controlling hazardous energy and will demonstrate the knowledge and skills required to safely perform servicing and maintenance activities. 
Course Content
EXAMINING THE NEED FOR LOCKOUT: PURPOSE AND SCOPE OF THE STANDARD
ENERGY CONTROL PROGRAM OVERVIEW
ENERGY CONTROL PROCEDURES
REQUIRED TRAINING
PERIODIC INSPECTIONS
APPLICATION OF ENERGY CONTROL PROCEDURES
Requirements & Materials
Important Information
Although enrollment in online OSHA numbered courses is restricted to students in OSHA's Region IV (Alabama, Florida, Georgia, Mississippi, Kentucky, North Carolina, South Carolina, and Tennessee), individuals who have an established relationship with Georgia Tech (have previously taken courses at Georgia Tech OTIEC), are not prohibited from registering for OSHA numbered online courses if they reside outside of OSHA's Region IV.
Materials
Required
Photo identification (present at check-in)
Session Details
Items to Purchase
Not applicable
Items to Purchase
Not applicable
Items to Purchase
Not applicable
Items to Purchase
Not applicable
Items to Purchase
Not applicable
Who Should Attend
This course is designed for employers, managers, and employees who are responsible for worker safety, equipment servicing, and maintenance. It is also valuable for employees whose jobs require exposure to hazardous energy.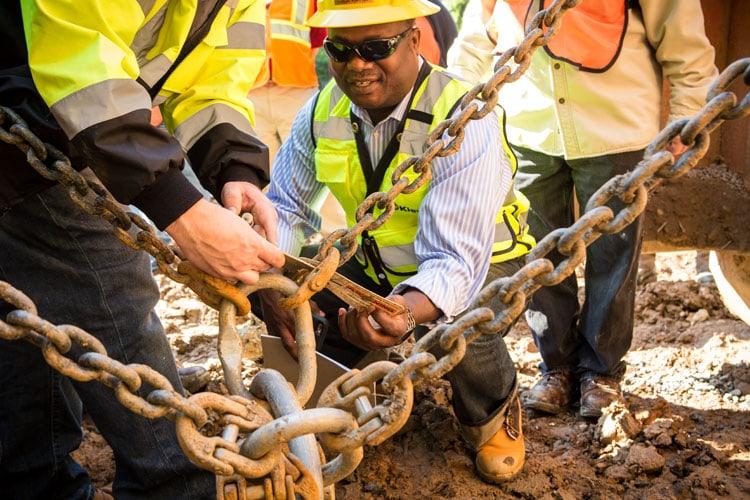 What You Will Learn
How to develop and implement an energy control program for their workplaces.

How to do an inventory of energy sources so that they will be able to write out specific isolation procedures for their company's energy control program.

Ability to list and describe the training and communication requirements for "authorized," "affected," and "all other" employees. without the help of the instructor, classmates, or class notes.

How to describe the periodic inspection audit requirements.

What activities are considered covered by OSHA's 1910.147 Subpart J (lockout/tagout) and what activities are not covered by the LOTO requirements.

Learn how to identify and discuss violations of lockout/tagout requirements in case studies and examples.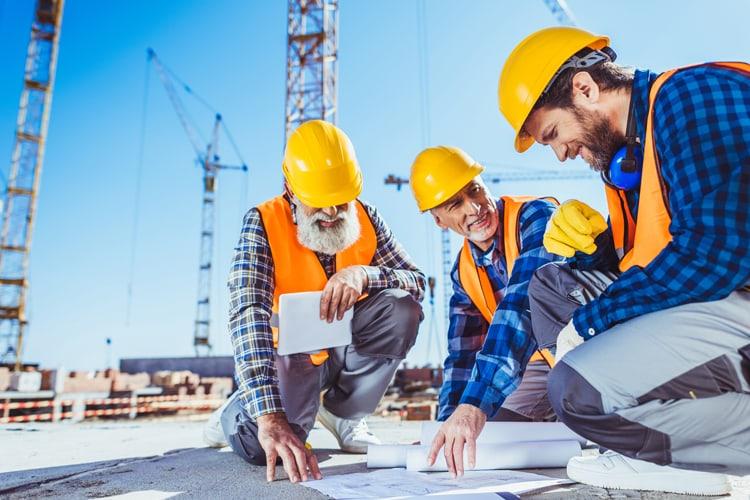 How You Will Benefit
Learn how to recognize hazardous conditions.
Understand the importance of energy control programs, audits, and proper training.
Create training for employees who work in dangerous areas.
Increase your knowledge and skills to safely perform servicing and maintenance activities.
Taught by Experts in the Field

Grow Your Professional Network
The solid OSHA curriculum, fueled with hands-on training, and a strong professional network builds you for a successful safety career.
- Rodrigues "Rocky" Smith
Safety Manager
TRAIN AT YOUR LOCATION
We enable employers to provide specialized, on-location training on their own timetables. Our world-renowned experts can create unique content that meets your employees' specific needs. We also have the ability to deliver courses via web conferencing or on-demand online videos. For 15 or more students, it is more cost-effective for us to come to you.
Save Money

Flexible Schedule

Group Training

Customize Content

On-Site Training

Earn a Certificate
Learn More