OSHA 7215: Silica in Construction, Maritime and General Industries
Overview
Course Content
Requirements & Materials
COURSE ID: OTI 7215P
Special Notice
Overview
OSHA 7215: Silica in Construction, Maritime and General Industries
Course Description
This course provides a comprehensive review of the new OSHA regulation, training on the health effects of silica exposure, and focuses on practical steps companies can take to protect workers from the hazards of toxic silica exposure. You will learn how to properly implement assessment methods for measuring worker exposure to silica dust, establish an appropriate dust control and respiratory protection program, and navigate the medical surveillance requirements of the standards. The facilitated and interactive training included in this course provides you with the knowledge you need to both ensure the effectiveness of your company's silica compliance program and to understand the requirements and responsibilities of a silica "competent person."
Course Content
HISTORY OF SILICA EXPOSURE AND HEALTH EFFECTS
Historical perspective on health hazards of silica and development of the OSHA regulation
Definition of health effects and illnesses associated with silica exposure
OVERVIEW OF THE REGULATION
Discussion of the requirements of the regulation
Identification of exposure assessment methods
CONTROL STRATEGIES
Use of OSHA's hierarchy of control for control strategies
Review of current dust suppression techniques and work practice control methodologies
COMPETENT PERSON REQUIREMENTS
Expectations regarding jobsite evaluation and inspection
Development and implementation of the exposure control plan
RESPIRATORY PROTECTION & MEDICAL SURVEILLANCE
Respiratory protection selection criteria
Components of compliance with OSHA's respiratory protection standard
Threshold criteria used for inclusion in the medical surveillance program
Requirements & Materials
Important Information
Although enrollment in online OSHA numbered courses is restricted to students in OSHA's Region IV (Alabama, Florida, Georgia, Mississippi, Kentucky, North Carolina, South Carolina, and Tennessee), individuals who have an established relationship with Georgia Tech (have previously taken courses at Georgia Tech OTIEC), are not prohibited from registering for OSHA numbered online courses if they reside outside of OSHA's Region IV.
Materials
Provided
A notebook with course materials and supplemental information
Session Details
Special Discounts: Register three or more people for your organization and receive a 10% group discount on all EST, HAZ, or OTI courses. Enter the code GROUP at checkout. Review coupon instructions for more information.
Items to Purchase
Not applicable
Items to Purchase
Not applicable
Items to Purchase
Not applicable
Who Should Attend
This course is designed for employers and employees who work with materials containing silica and have responsibilities for implementing a silica exposure control plan at their worksite.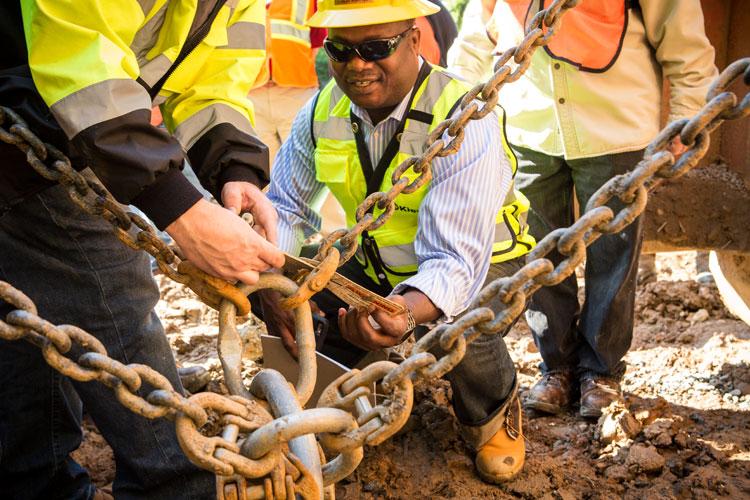 What You Will Learn
Requirements of OSHA's silica standard
Silica exposure health effects
How to develop a useful silica exposure control program
Air-sampling strategies and methods for measuring silica exposure
Respiratory protection and medical surveillance requirements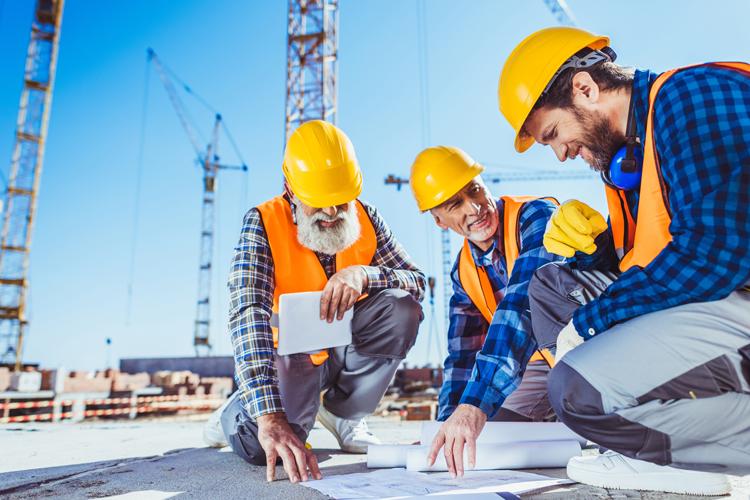 How You Will Benefit
Identify the sources of crystalline silica exposure in your work environment.
Differentiate between the various health effects of silica overexposure, including the signs and symptoms of exposure, and the diseases associated with silica.
Outline the major options for making a determination if silica is present.
Evaluate the various engineering control measures used to reduce exposure to silica.
Analyze exposure-monitoring results to determine the appropriate respiratory protection needed for each task.
Construct a silica exposure control program.
Develop the skills needed to be a silica competent person on a jobsite.
Taught by Experts in the Field

Grow Your Professional Network
Savannah presents a unique opportunity for the OSHA Training Institute Ed Center at Georgia Tech. The growth of Savannah and surrounding areas, the port expansion, and the ongoing military presence, have greatly increased the need for occupational safety and health training. The Savannah campus allows us to be in a great position to have a positive impact on companies and their workers not only locally, but from South Carolina and northern Florida.
- Jim Howry
Georgia Tech OSHA Education Center

TRAIN AT YOUR LOCATION
We enable employers to provide specialized, on-location training on their own timetables. Our world-renowned experts can create unique content that meets your employees' specific needs. We also have the ability to deliver courses via web conferencing or on-demand online videos. For 15 or more students, it is more cost-effective for us to come to you.
Save Money

Flexible Schedule

Group Training

Customize Content

On-Site Training

Earn a Certificate
Learn More