Overview
Course Content
Requirements & Materials
COURSE ID: HAZ 1006P
Special Notice
Overview
Advanced Hazmat School
Course Description
The Advanced Hazmat School course incorporates two of our most popular specialist-level courses: Atmospheric Hazards and Air Sampling and Decontamination Specialist. Upon completion of the weeklong course, you will receive a certificate for the Advanced Hazmat School reflecting the two specialist-course competencies.
Course Content
AIR SAMPLING BASIC CONSIDERATIONS
ATMOSPHERIC HAZARDS
INSTRUMENTATION
Detector tubes
Sensors
Oxygen and toxics monitors
Combustible gas monitors
Photoionization detectors
Radiation monitors
ADVANCED INSTRUMENTATION
STRATEGIES AND TACTICS
CONTAMINATION, TOXICOLOGY, AND CONTAMINATION PREVENTION
METHODS OF DECONTAMINATION AND MEASURING EFFECTIVENESS
RESPONSIBILITIES OF THE DECON TEAM
TECHNICAL DECONTAMINATION
PATIENT DECON, PRE-HOSPITAL CARE, AND HOSPITAL CARE
EMERGENCY AND MASS DECON
HAZMAT TEAM SITUATIONAL AWARENESS
Requirements & Materials
Important Information
Prerequisites
Required
All students must have a complete physical examination, emphasizing respiratory and cardiac fitness, before attending this course. Self-Contained Breathing Apparatus (SCBA) and encapsulated suits are used extensively, which may place an excessive strain on the heart and lungs

Proof of Hazmat Technician training must be submitted prior to or at check-in
Materials
Required
Steel-toed shoes or boots
Hard hat
Safety glasses
Recommended
SCBAs (cylinder refills available for 2216 and 4500 psi)
Seasonally appropriate clothing
Provided
Shower facilities available at course site. Participants will need to provide their own towels and toiletries
Session Details
Special Discounts: Register three or more people for your organization and receive a 10% group discount on all EST, HAZ, or OTI courses. Enter the code GROUP at checkout. Georgia Volunteer Fire Department members and Georgia Public Emergency Response personnel are eligible to receive a 25% discount on all HAZ courses. Enter the code HAZ25 at checkout. Review coupon instructions for more information.
There are no sessions scheduled at this time. Please check again later.
There are no sessions scheduled at this time. Please check again later.
Who Should Attend
This course is designed for industrial emergency response teams; health and safety professionals; environmental technicians; hazardous-waste generators and transporters; treatment, storage, and disposal facility personnel; and educational, regulatory, and military units.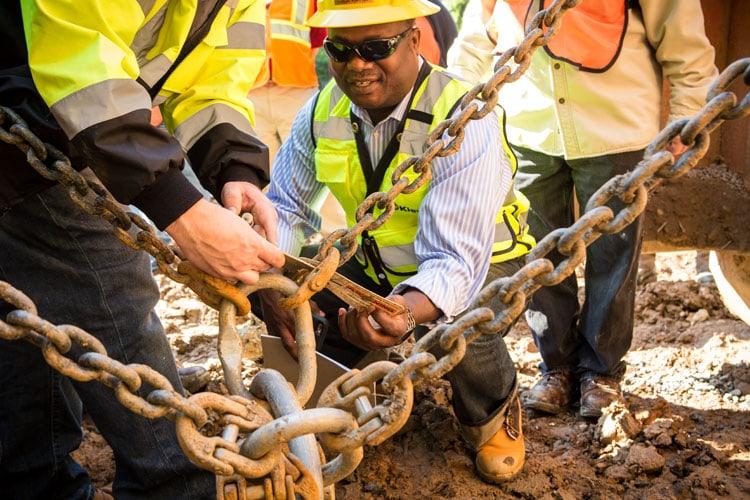 What You Will Learn
Contamination, toxicology, and contamination prevention
Technical and emergency decontamination
Patient, pre-hospital, and hospital care
Air sampling
Atmospheric hazards instrumentation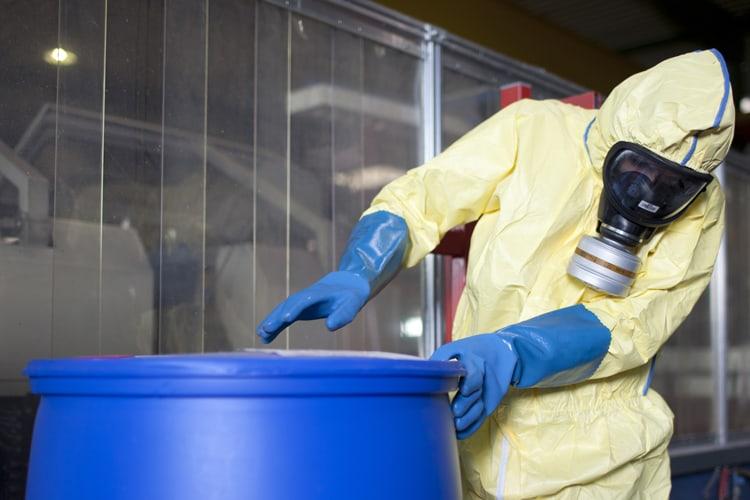 How You Will Benefit
Competently assess atmospheric hazards.
Learn to select the proper sampling instrument.
Take and interpret air samples correctly.
Gain advanced knowledge and techniques in decontamination procedures.
See new decontamination equipment.
Concentrate on the special problems inherent to patient decontamination.
Taught by Experts in the Field

Grow Your Professional Network
The solid OSHA curriculum, fueled with hands-on training, and a strong professional network builds you for a successful safety career.
- Rodrigues "Rocky" Smith
Safety Manager
TRAIN AT YOUR LOCATION
We enable employers to provide specialized, on-location training on their own timetables. Our world-renowned experts can create unique content that meets your employees' specific needs. We also have the ability to deliver courses via web conferencing or on-demand online videos. For 15 or more students, it is more cost-effective for us to come to you.
Save Money

Flexible Schedule

Group Training

Customize Content

On-Site Training

Earn a Certificate
Learn More