Advanced Lean Boot Camp: Training the Continuous Improvement Leader
Overview
Course Content
Requirements & Materials
COURSE ID: MFG 2025P
Contact for course-related questions
Paul Todd
Overview
Advanced Lean Boot Camp: Training the Continuous Improvement Leader
Course Description
The key to a lean champion lies within your ability to empower your team and provide them with the necessary tools to facilitate change in your manufacturing plant. By attending this course, you will be provided with the managerial and technical knowledge needed to lead your team through lean processes such as Value stream mapping (VSM) and Kaizen events. Through a combination of hands-on exercises, simulations, and discussion, you will gain a deeper understanding of the principles behind proven Lean tools and techniques and recognize the impact they can have on your company's profit, lead time, inventory, quality, and customer service.
Course Content
FACILITATE/LEAD/DEVELOP
Current and future state Value Stream Map
Analyze maps
Develop Hoshin Plan
DEVELOP DRAFT OF ATTENDEE'S PLANT AND PLAN TO IMPLEMENT VALUE STREAM MAPPING
LEAD/FACILITATE KAIZEN EVENTS
Develop charter
Develop data collection plan
Facilitate brainstorming
Implement change
Requirements & Materials
Prerequisites
Recommended
Basic understanding of lean concepts
Working knowledge of the fundamental lean tools (5s, SMED, standard work, etc.)
Materials
Required
Bring to the training your product mix and production volume
Provided
Session Details
Items to Purchase
Not applicable
Items to Purchase
Not applicable
Who Should Attend
This course is designed for continuous improvement managers, process improvement individuals, as well as individuals in middle- and upper-management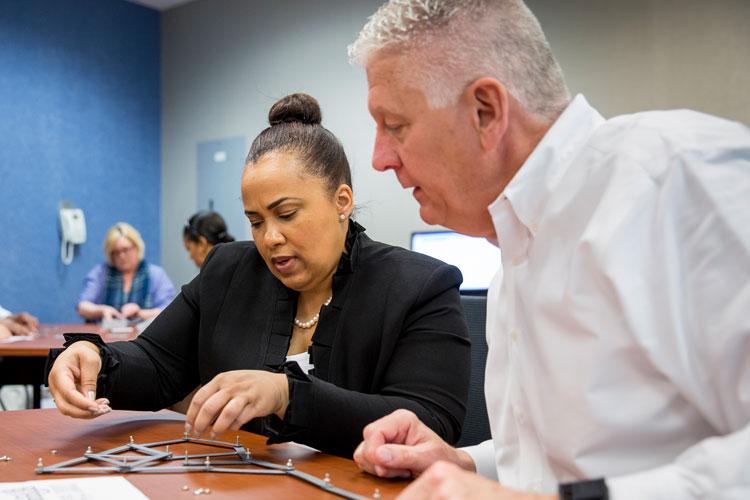 What You Will Learn
Value Stream Maps
Hoshin Planning
How to use brainstorming tools
Kaizen events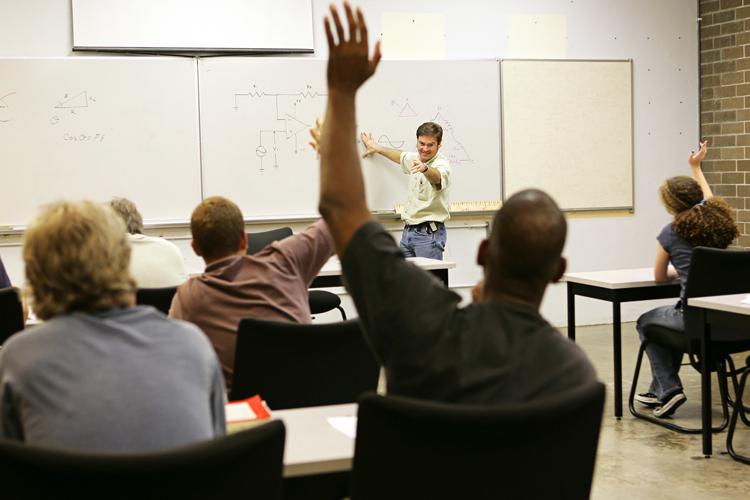 How You Will Benefit
Plan how to leverage a team to improve your processes.
Develop a plan to have an impact on your plant that will fulfill your team's vision.
Learn how to be effective as a team to leverage experience.
Taught by Experts in the Field

Grow Your Professional Network
My team is empowered to take charge of their projects. And I can focus on the big picture.
- Chris Walker
Assistant Director of Marketing
TRAIN AT YOUR LOCATION
We enable employers to provide specialized, on-location training on their own timetables. Our world-renowned experts can create unique content that meets your employees' specific needs. We also have the ability to deliver courses via web conferencing or on-demand online videos. For 15 or more students, it is more cost-effective for us to come to you.
Save Money

Flexible Schedule

Group Training

Customize Content

On-Site Training

Earn a Certificate
Learn More