Best Practices for Safety, Health and Environmental Trainers
Overview
Course Content
Requirements & Materials
COURSE ID: EST 7003P
Special Notice
Overview
Best Practices for Safety, Health and Environmental Trainers
Course Description
Ready to design workplace safety and health training that learners are excited to attend? Being an effective safety, health and environmental trainer today requires understanding and applying the fundamentals of adult education. Whether training is a new job responsibility or you're a seasoned safety professional, this workshop-based course will equip you to train on safety and health topics with confidence and enthusiasm. You can no longer train with the "I've been doing this forever. I'll wing it philosophy!" In this four-day course, you will learn the skills, knowledge, and techniques for the design, development, delivery, evaluation, and management of an effective regulatory training program. You are encouraged to bring materials you are currently working on to assist with completing the course exercises. You must also bring a laptop and flash drive to assist in researching materials for your course project.
This course will also serve as a review for the BSCP Certified Instructional Trainer (CIT) Certification and will incorporate references from the ANSI/ASSP Z490.1(2016) Criteria for Practices in Safety, Health and Environmental Training textbook with discussions based on ANSI/ASSP Z490.2(2019) Accepted Practices for E-Learning in Safety, Health and Environmental Training.
Course Content
NEEDS ANALYSIS
How to meet specific needs of an organization
What you know versus what you should know
TASK ANALYSIS
The steps leading to a meaningful outcome
Necessary prerequisite skills
PERFORMANCE OBJECTIVES
Results of the training
The foundation of any training program
INSTRUCTIONAL STRATEGIES
How to choose appropriate instructional strategies
Techniques for effectively presenting performance objectives
How to design training to meet your needs and not the trainer's skill and knowledge level
TESTING TECHNIQUES
Learning objectives testing
The effectiveness of the training materials and objectives
Requirements & Materials
Important Information
Are you approved for VA Education Benefits?  The certificate program associated with this course, if offered in classrom format and on the Atlanta campus only, is approved for VA Education Benefits. Courses delivered in an online format or outside the Atlanta campus are not eligible for VA benefits. Details and eligible programs can be viewed from this link.
 
Materials
Highly Recommended - Optional Textbook
ANSI/ASSE Z490.1-2016 Criteria for Accepted Practices in Safety, Health and Environmental Training. This book can be purchased at ASSP.org and it is highly recommended that you purchase prior to the course.
Provided
Designing and Delivering Effective Training: A Practical Guide for Regulatory Trainers (2017) (NESHTA), Susan M. McMaster Etal.
Session Details
Items to Purchase
Not applicable
Items to Purchase
Not applicable
Items to Purchase
Not applicable
Who Should Attend
This course is designed for those with safety, health, and environmental training responsibilities, whether in private industry, as an OSHA Authorized Outreach Trainer, or as a consultant.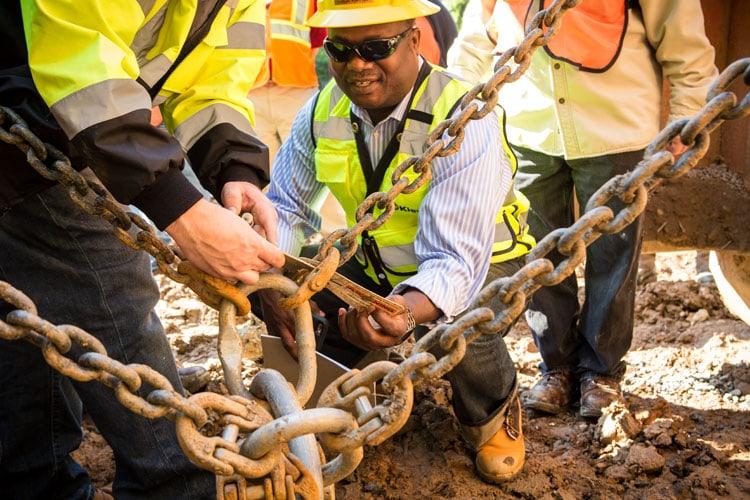 What You Will Learn
How to design and deliver training to meet the regulatory training requirements while cross-referencing ANSI/ASSP Z4 90.1 (2016)
Instructional strategies, methods, and media
Learning styles differences
The importance of evaluating training (tests and evaluations)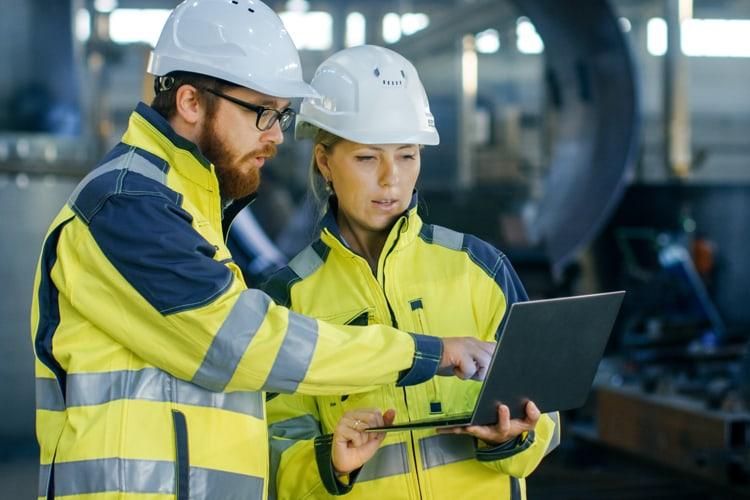 How You Will Benefit
Prepare and conduct a training needs assessment and task analysis.
Write a goals statement identifying the target audience and measurable and observable learning objectives.
Enhance delivery skills to ensure audience participation.
Identify techniques for training program managements and course revisions.
Taught by Experts in the Field

Grow Your Professional Network
The solid OSHA curriculum, fueled with hands-on training, and a strong professional network builds you for a successful safety career.
- Rodrigues "Rocky" Smith
Safety Manager
TRAIN AT YOUR LOCATION
We enable employers to provide specialized, on-location training on their own timetables. Our world-renowned experts can create unique content that meets your employees' specific needs. We also have the ability to deliver courses via web conferencing or on-demand online videos. For 15 or more students, it is more cost-effective for us to come to you.
Save Money

Flexible Schedule

Group Training

Customize Content

On-Site Training

Earn a Certificate
Learn More