Value-Added Safety: Combining Lean Enterprise and Safety Management
Overview
Course Content
Requirements & Materials
COURSE ID: EST 7015P
Special Notice
Overview
Value-Added Safety: Combining Lean Enterprise and Safety Management
Course Description
Corporate environmental, health & safety (EHS) programs can be transformed from the traditional cost-center model to a value-generating contributor through the application of lean enterprise (continuous process improvement) methods. Using the principles behind 5s, Value-Added Safety is an integrated problem-solving approach identifying how  workplace hazards can be the 6th S, and are akin to with non-value-added activities (wastes). This hands-on course promotes organizational collaboration and win-win scenarios across production and EHS functional areas. This course explores lean management concepts and provides applied understanding through interactive simulations and exercises to improve production, quality, and workplace safety outcomes. 
Course Content
INTRODUCTION TO VALUE-ADDED SAFETY
VALUE STREAM MAPPING AND SAFETY
SEEING HAZARDS AND WASTE
CONNECTING HAZARDS AND WASTES TO COMMON CAUSES
LEVERAGE LEAN SOLUTIONS FOR SAFETY AND PRODUCTIVITY IMPROVEMENTS
Requirements & Materials
Important Information
Are you approved for VA Education Benefits?  The certificate program associated with this course, if offered in classrom format and on the Atlanta campus only, is approved for VA Education Benefits. Courses delivered in an online format or outside the Atlanta campus are not eligible for VA benefits. Details and eligible programs can be viewed from this link.
 
Prerequisites
Lean Overview, Lean Jumpstart, Lean Bootcamp, OR other on-line offering 
OSHA 511; OSHA 7500.
Materials
Session Details
There are no sessions scheduled at this time. Please check again later.
Who Should Attend
This course is designed for safety and health professionals, process-improvement specialists, quality specialist, industrial engineers, managers, and anyone with interest in safety and health or lean and process improvement.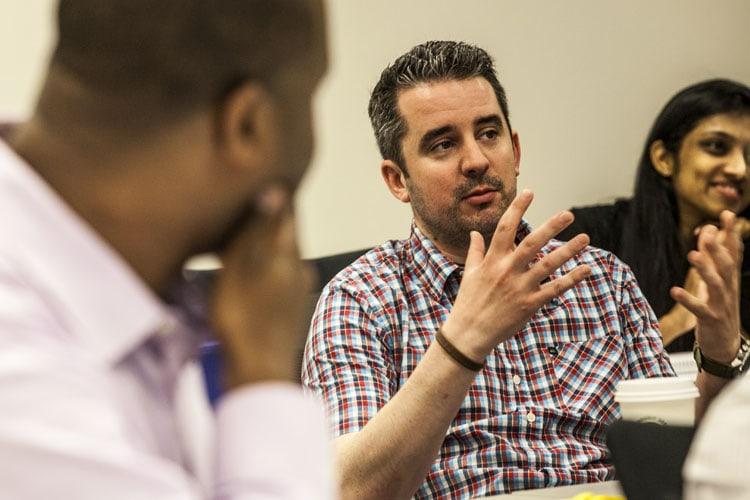 What You Will Learn
Value-Added Safety definition and meaning
How to identify both workplace hazards and non-value-added activities (wastes)
Methods to connect workplace hazards with lean wastes to common causes within a process
Integrated approaches to improve both workplace safety and productivity
How to use simulations to solve workplace safety and lean waste problems simultaneously
The impacts that Value-Added Safety has on production and safety outcomes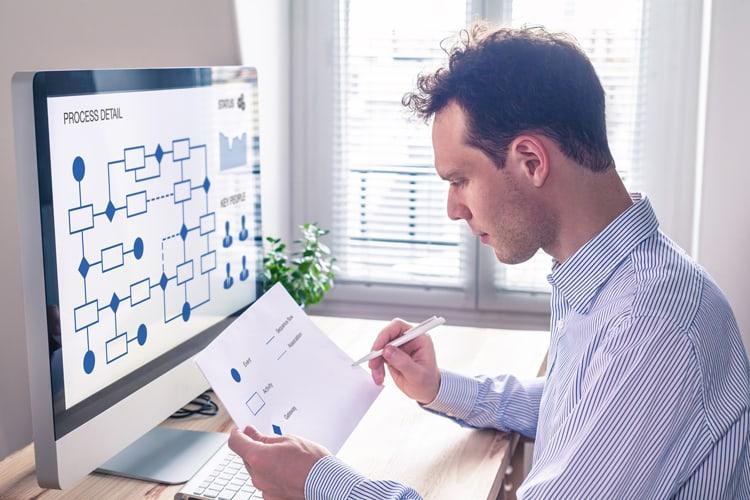 How You Will Benefit
Explore an integrated approach for improving both production processes and safety outcomes collaboratively.
Participate in simulations to solve workplace safety and lean waste problems simultaneously.
Address process and safety concurrently to promote greater benefits to your organization.
Grow Your Professional Network

Taught by Experts in the Field
The solid OSHA curriculum, fueled with hands-on training, and a strong professional network builds you for a successful safety career.
- Rodrigues "Rocky" Smith
Safety Manager
TRAIN AT YOUR LOCATION
We enable employers to provide specialized, on-location training on their own timetables. Our world-renowned experts can create unique content that meets your employees' specific needs. We also have the ability to deliver courses via web conferencing or on-demand online videos. For 15 or more students, it is more cost-effective for us to come to you.
Save Money

Flexible Schedule

Group Training

Customize Content

On-Site Training

Earn a Certificate
Learn More