Warehouse/Distribution Center Layout and Material Handling
Overview
Course Content
Requirements & Materials
Overview
Warehouse/Distribution Center Layout and Material Handling
Course Description
This "how-to" course teaches Systematic Layout Planning (SLP). It greatly expands the depth of coverage on warehousing methods, especially material handling with sessions on topics such as detail rail layout and installation planning. It includes added coverage on site location and selection, warehouse relocation, and installation. Equal attention is given to planning new or rearranging existing facilities, including analysis of order-picking, storage, and material handling methods.
You will learn by doing. Over 100 pages of worksheets and exercises and a dozen case problems assure your mastery of the material. Checklists and Excel™ Working Forms prepare you for immediate application.
This course provides essential learning for those who are short on space, storing new or different items, performing new functions, or simply looking for productivity improvements.  
Georgia Tech offers an in-person, hands-on course (Warehouse/Distribution Center Layout) that covers many of these topics. However, this online version is for those who want access to expanded coverage of these topics, plus additional content in material handling not covered in the in-person course.
Course Content
INTRODUCTION
FUNDAMENTALS OF SYSTEMATIC LAYOUT PLANNING (SLP)
LEARN-BY-DOING EXERCISE: NEW FACILITY LAYOUT; RELATIONSHIP CHARTING & DIAGRAMMING
OVERVIEW OF THE FULL SLP METHOD: PHASES; FUNDAMENTALS; PROCEDURES AND CONVENTIONS; KEY DOCUMENTS AND OUTPUTS
KEY INPUT DATA FOR LAYOUT PLANNING: P Q R S T
ORDER-PICKING & STORAGE (LESS THAN UNIT LOAD)
UNIT LOAD STORAGE METHODS
SUPPLEMENTAL READING: AUTOMATED STORAGE & RETRIEVAL
CASE PROBLEM: STORAGE METHODS SELECTION
CASE PROBLEM: INTEGRATION OF STORAGE AND PICKING METHODS
MATERIAL HANDLING METHODS
SUPPLEMENTAL READING: AUTOMATIC GUIDED VEHICLES
SUPPLEMENTAL READING: CONVEYING
SUPPLEMENTAL READING: SORTATION
CASE PROBLEM: MATERIAL HANDLING METHODS
INTEGRATION OF STORAGE AND HANDLING METHODS
CASE PROBLEM: INTEGRATION OF STORAGE AND HANDLING METHODS
CASE PROBLEM: STORAGE METHODS AND ERGONOMICS
TYPES OF LAYOUTS & DEFINITION OF ACTIVITY-AREAS
CASE EXERCISE: FLOW OF MATERIALS ANALYSIS
FLOW OF MATERIALS ANALYSIS IN SLP
SUPPLEMENTAL READING: MAG COUNT
COMBINING FLOW & OTHER RELATIONSHIPS
DIAGRAMMING ACTIVITY RELATIONSHIPS
HOW TO DETERMINE SPACE REQUIRED
SPACE RELATIONSHIP DIAGRAMS
HOW TO DEVELOP LAYOUT PLANS
CASE EXERCISE IN BLOCK LAYOUT: EXISTING FACILITY REARRANGEMENT
HOW TO COMPARE MATERIAL HANDLING EFFORT
HOW TO EVALUATE AND SELECT THE BEST LAYOUT PLAN
DEPARTMENT, SMALL AREA AND WORKPLACE LAYOUTS USING SLP
RACK AND SHELF AREA LAYOUTS
RECEIVING, SHIPPING & DOCK AREA LAYOUTS
SUPPLEMENTAL READING: TRUCK DOCKS
SITE LOCATION AND SELECTION
SUPPLEMENTAL READING: NETWORK ANALYSIS
LAYOUT AND EQUIPMENT INSTALLATION
CASE PROBLEM: USING SLP TO PLAN AN EXPANSION
CASE PROBLEM: USING SLP TO EVALUATE A PROPOSED PLAN
CASE PROBLEM: USING SLP TO RE-PLAN WHEN NEEDS CHANGE
PROJECT PLANNING & MANAGEMENT USING SLP
Requirements & Materials
Materials
Required (student must provide)
A computer with speakers and high-speed internet connectivity to access online content.
The ability to view and print Portable Document Files (PDF).
Microsoft PowerPoint is needed for one short exercise.
Microsoft Excel is needed to open one checklist provided and the Working Forms referenced throughout the course.
Microsoft Visio is needed if you wish to complete two layout planning exercises in electronic form. If you do not have or are not permitted to load Visio, both exercises can be completed with pencil on printed PDFs.
 Provided (student will receive)
Access to online course content and optional reading materials until the course end date.
A die-cut template ruler and set of colored pencils will be mailed by the instructor to you at the address that is listed in your GTPE account. You will need these for the initial layout exercise and for subsequent exercises not completed using Microsoft Visio.*
*Please note that it may take several weeks to receive these supplies, especially if you are outside of the United States.
Session Details
Special Discounts: All residents of the State of Georgia are eligible for a 50% discount while funds last thanks to a grant from the U.S. Department of Commerce's Economic Development Administration. Use of this discount is subject to verification of GA residency. Enter coupon code SCL-GAAIM at checkout (cannot be combined with other discounts).

Non-Georgia residents can register and pay for all required courses in a Supply Chain & Logistics certificate and receive a discount of 17% off per course. Enter coupon code SCL-Cert at checkout. Review coupon instructions for more information.

If you have 3 or more participants from your organization, please contact us for volume discounts at course@scl.gatech.edu.
Who Should Attend
This course is designed for managers of warehousing, distribution and logistics; warehouse supervisors and team leaders; industrial engineers and systems analysts; planning teams for new or expanded facilities; leaders of supply chain and lean initiatives; and material handling engineers and equipment suppliers.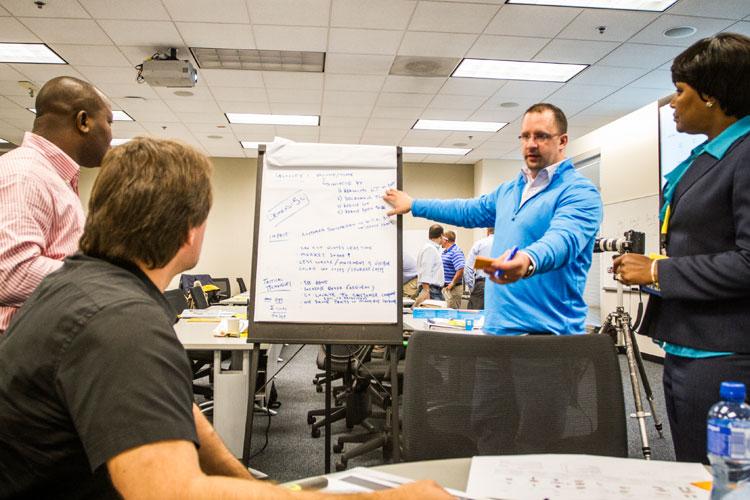 What You Will Learn
The phases and steps of Systematic Layout Planning (SLP)
Choices and conditions for order-picking and storage
Choices and conditions for material handling methods
How to identify, agree and assure that your most important relationships are honored in your layout plan
Short- and long-term space estimating and how to resolve space shortages
Block and detailed layout plans and how to agree on the best
Project planning and management
Factors to consider and evaluate for warehouse site location and selection
Relocation and installation planning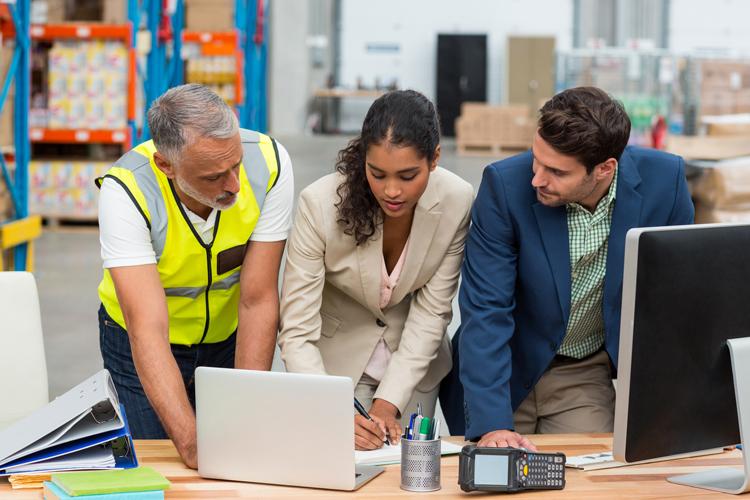 How You Will Benefit
Improve material flow, throughput, and performance.
Reduce handling costs in storage and order picking.
Improve space utilization.
Provide for flexibility, adaptability, and volume growth.
Get earlier agreement on plans and changes while saving time.
Boost management's confidence and get faster approvals for your plans.
Grow Your Professional Network

Taught by Experts in the Field
I am really impressed with the scope of subjects covered and the practical case studies in diverse sectors from health, education, and other public sector projects.
- Kenny Onasanya
Team Lead
TRAIN AT YOUR LOCATION
We enable employers to provide specialized, on-location training on their own timetables. Our world-renowned experts can create unique content that meets your employees' specific needs. We also have the ability to deliver courses via web conferencing or on-demand online videos. For 15 or more students, it is more cost-effective for us to come to you.
Save Money

Flexible Schedule

Group Training

Customize Content

On-Site Training

Earn a Certificate
Learn More