The New Employee Experience
Welcome to Tech, we're so glad you're here!
As a new employee, you are joining a community of diverse, talented, and passionate people with a personal connection to Georgia Tech's mission, vision, and values. As such, we think onboarding as a new employee is a continuous process of engagement and learning.
The New Employee Experience (NEE) is a six-month program designed to help accelerate your productivity as a new hire. Featuring a series of four learning experiences, the program is purposefully curated with key resources and takeaways to make your first days — and months — of employment impactful, informative, and fun.
In fact, 94% of new employees who completed the NEE series used the skills they learned to help complete their first six months of employment. Additionally, 84% indicate that participation in the program allowed them to become a productive part of their team more quickly.
YOUR PATHWAY TO SUCCESS AS A NEW EMPLOYEE
Who Should Attend
While the New Employee Experience was designed and created for new employees, all Georgia Tech employees — regardless of years of service — are invited to attend the Managing Your Performance the Georgia Tech Way and Seizing Your Career the Georgia Tech Way sessions. New employees who have completed all four sessions of The New Employee Experience will receive a gold Campanile lapel pin, a stylized tribute to the Tech Tower, designed specifically for this program.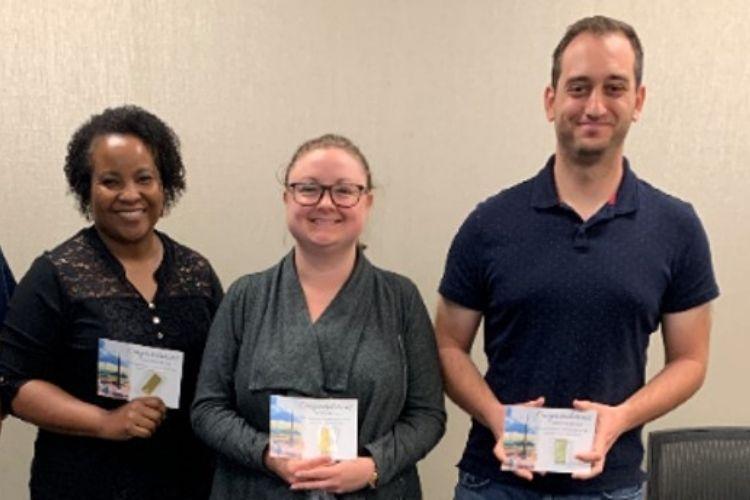 Newly Hired People Leaders
As a part of the new employee experience, newly hired people leaders will be provided with additional resources and invited to attend learning sessions to participate in throughout their first 90 days. These resources are designed to equip newly hired leaders with establishing a foundational mindset and provide skillsets for leading others. The resources can be found on the new employee checklist for newly hired people leaders.
Download the Newly Hired People Leaders Checklist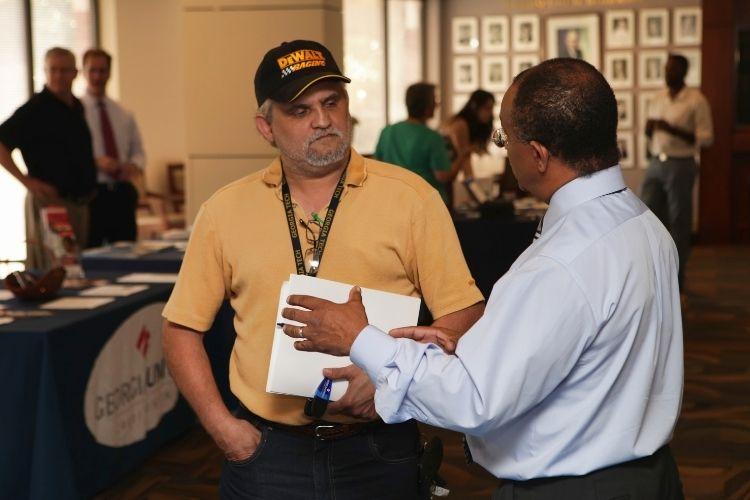 "I enjoyed the collaborative interaction between everyone. I was able to meet new people and find out a lot of things about Georgia Tech that I did not know."
"Really inspiring! Thank you to all the panelists who took the time out of their busy schedules to share their employment experience, amusing stories, and inspirational guidance on how to do your best at Georgia Tech."
"The best training class I have taken at Georgia Tech. The instructor was specific, clear, and fun."
"This session was so well done! The content was relevant regardless of your position or level. I really appreciate that Georgia Tech makes it clear that they want you to succeed and develop - and shows you the path to those results."
Find Your Next Learning Opportunity
Learning is a never-ending process. As you continue to develop, mature, and gain greater confidence in your new role, we encourage you to keep yourself updated with new skills and knowledge to remain professionally successful throughout your career at Georgia Tech.
HELPFUL RESOURCES FOR NEW EMPLOYEES
Questions
Want more info about the New Employee Experience? Need help registering for a session? Looking for additional resources as a new employee?