Developing Metrics that Matter to Motivate Performance
Overview
Course Content
Requirements & Materials
Overview
Developing Metrics that Matter to Motivate Performance
Course Description
Creating goals and metrics is only effective when you involve different levels of the organization, communicate those goals clearly, have two-way communication between upper management and the plant floor, and continuously measure those goals and discuss their impact. By only doing a portion of this, it will be difficult for the organization to be focused and aligned. This two-day training course is designed for managers at all levels of the organization and all disciplines within the plant (from operations through the front end) to join together and learn how to create goals that are right for your organization, align with the strategic plan goals, gain all of the managers' buy-in, and align all levels of the company to drive results.
During this course, you will learn how to:
Determine what should be measured in your organization but just as importantly, what should not be measured

Communicate goals, optimize operations, and create visual aids, all with the end goal of obtaining the metrics created

Link continual improvement projects to financial impacts for the organization

Sustain a metric-driven organization through communication, commitment, and accountability
Course Content
GAIN UNDERSTANDING ON TYPES OF METRICS
How to identify what to measure
Types of metrics overview
USE METRICS TO ACHIEVE STRATEGIC PLAN AND CREATE ALIGNMENT
Business strategy overview
Strategic plan and key performance indicators
Corporate scorecard
Functional plans
LINK OPERATIONAL METRICS AND CONTINUOUS IMPROVEMENT PROJECTS TO FINANCIAL IMPACTS AND REPORTING
General P&L overview
Corporate dashboard
Functional plans
DEVELOP PROCESS AND SKILLS FOR COMMUNICATING METRICS
Effective communication
Communication tools and visuals
Communication cadence
SUSTAIN A METRIC DRIVEN ORGANIZATION
Leadership commitment
How to create a culture of accountability
Leadership cadence
Requirements & Materials
Prerequisites
Materials
Required
Laptop (optional)
Paper and pen
Provided
Session Details
Items to Purchase
Not applicable
Items to Purchase
Not applicable
Who Should Attend
This course is designed for middle managers and leaders who are responsible for continuous improvement and leading change.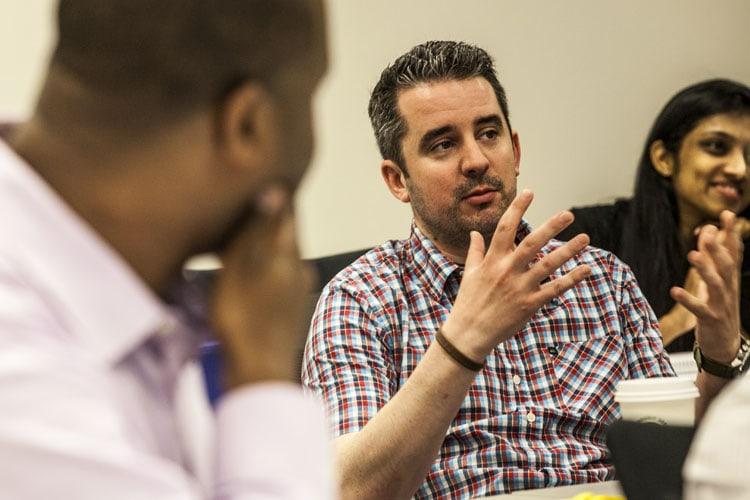 What You Will Learn
Strategic alignment
Metrics
Financial reporting
Communication
Sustainability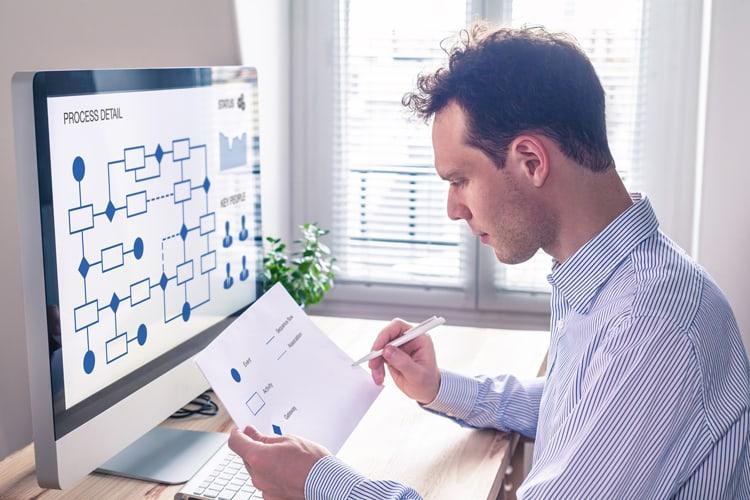 How You Will Benefit
Learn how to create organizational alignment and support for achieving a strategic plan through proper metric development and deployment.
Gain an understanding of the types of metrics and application, such as visual, leading, lagging, safety cross, and more.
Discover the relationship and linkage between metrics for different functions and applications and financial statements.
Develop skills for communicating metrics, such as corporate dashboard, KRA, team board, and gemba walk.
Understand how to sustain a metric-driven organization through practices such as leadership cadence and five-minute stand-ups.
Grow Your Professional Network

Taught by Experts in the Field
The course schedule was well-structured with a mix of lectures, class discussions, and hands-on exercises led by knowledgeable and engaging instructors.
TRAIN AT YOUR LOCATION
We enable employers to provide specialized, on-location training on their own timetables. Our world-renowned experts can create unique content that meets your employees' specific needs. We also have the ability to deliver courses via web conferencing or on-demand online videos. For 15 or more students, it is more cost-effective for us to come to you.
Save Money

Flexible Schedule

Group Training

Customize Content

On-Site Training

Earn a Certificate
Learn More