Essentials of Negotiations and Stakeholder Influence
Overview
Course Content
Requirements & Materials
COURSE ID: LOG 3702P
Special Notice
Overview
Essentials of Negotiations and Stakeholder Influence
Course Description
Essentials of Negotiations and Stakeholder Influence level-sets your understanding of negotiation influence and strengthens preparation, planning, and execution activities involved with both simple and complex negotiations. The program includes industry techniques and tools for traditional supplier negotiations, as well as tips for internal cross-functional leadership. You'll walk away with a standard industry and customized individual experience, which includes your Personal Negotiation Styles℠ "DNA" to help you embrace your own natural tendencies and strengths. The program includes mock negotiations to reinforce techniques and tactics immediately in a "no judgement zone" environment.
Course Content
NEGOTIATION CONDITIONING OVERVIEW
NEGOTIATION PREPARATION TOOLS
NEGOTIATION EXECUTION TECHNIQUES
STAKEHOLDER ENGAGEMENT AND TEAM LEADERSHIP
LIVE NEGOTIATIONS SIMULATION AND FEEDBACK
Requirements & Materials
Important Information
To help practice and hone your negotiations skills, you will be videotaped during a practice negotiation session. The constructive feedback will help you improve your skills and build confidence.
Session Details
Special Discounts: All residents of the State of Georgia are eligible for a 50% discount while funds last thanks to a grant from the U.S. Department of Commerce's Economic Development Administration. Use of this discount is subject to verification of GA residency. Enter coupon code SCL-GAAIM at checkout (cannot be combined with other discounts).

Non-Georgia residents can register and pay for all required courses in a Supply Chain & Logistics certificate and receive a discount of 17% off per course. Enter coupon code SCL-Cert at checkout. Review coupon instructions for more information.

If you have 3 or more participants from your organization, please contact us for volume discounts at course@scl.gatech.edu.
Who Should Attend
This course is designed for sourcing initiative leaders, project leaders, business unit leaders, operations managers, sales leaders, and procurement and supply management-related professionals who are involved with supplier selection, contract development, and supplier performance management.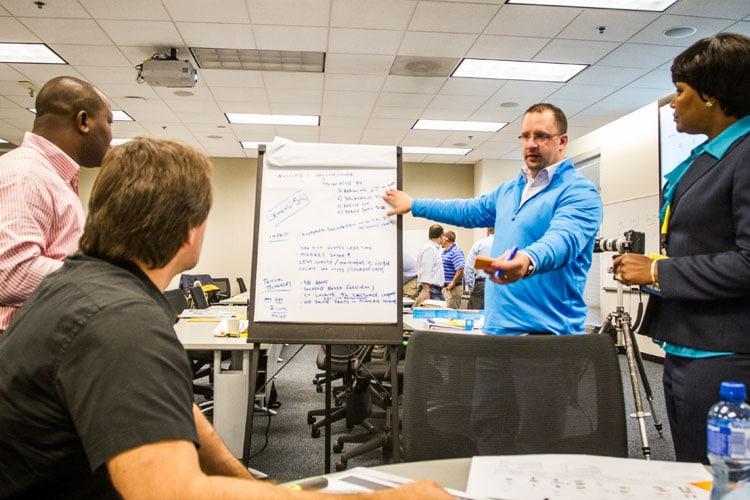 What You Will Learn
Negotiation preparation skills
How to strengthen executive communication techniques to gain internal stakeholder support
Key contract terms like indemnification, limits of liabilities, consequential damages, insurance, and termination
Negotiation philosophies and Personal Negotiation Syles℠ to spark collaboration or combat abrasive people
Negotiation table techniques to enhance perceived bargaining position and contract outcomes
How to communicate results and financial impact to the leadership team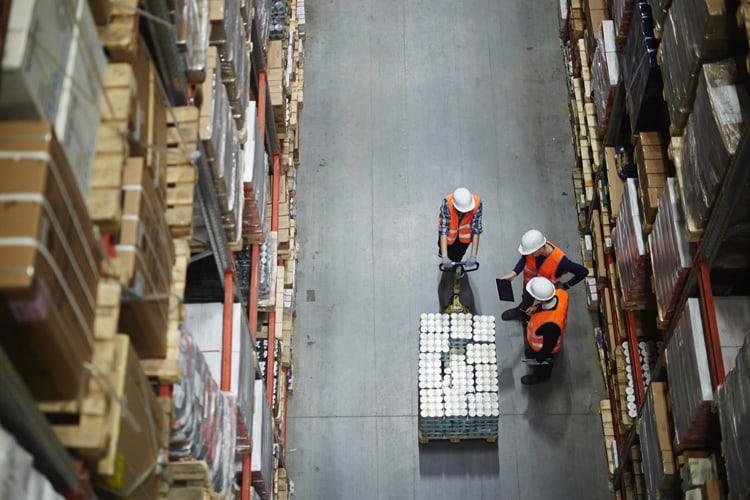 How You Will Benefit
Increase emphasis negotiation conditioning and philosophy setting before and throughout the entire sourcing engagement process.
Enhance your toolbox of industry standard negotiation prep tools like the SWOT (Strengths, Weaknesses, Opportunities, and Threats) and BATNA (Best Alternative to a Negotiated Agreement).
Better prepare for negotiations by leveraging knowledge of key negotiation terms and counter-offer tactics.
Improve negotiation table techniques and soft skills to direct and redirect negotiation momentum.
Heighten ability to successfully utilize your traditional "comfort zone" approach in combination with your negotiation team's strengths by leveraging Personal Negotiation Styles℠.
Grow Your Professional Network

Taught by Experts in the Field
I am really impressed with the scope of subjects covered and the practical case studies in diverse sectors from health, education, and other public sector projects.
- Kenny Onasanya
Team Lead
TRAIN AT YOUR LOCATION
We enable employers to provide specialized, on-location training on their own timetables. Our world-renowned experts can create unique content that meets your employees' specific needs. We also have the ability to deliver courses via web conferencing or on-demand online videos. For 15 or more students, it is more cost-effective for us to come to you.
Save Money

Flexible Schedule

Group Training

Customize Content

On-Site Training

Earn a Certificate
Learn More