Innovation and Technology Commercialization Professional (ITCP)
Overview
Course Content
Requirements & Materials
COURSE ID: EDEV 1039P
Special Notice
Overview
Innovation and Technology Commercialization Professional (ITCP)
Course Description
The Innovation and Technology Commercialization Professional (ITCP) course provides researchers, innovators, technology transfer professionals, technology commercialization professionals, and others in the field with a fundamental understanding of how to:
Feed more innovation and talent into research institutions and the local innovation ecosystem
Energize technology transfer practices with leading edge commercialization methods to insure that more innovation is successfully commercialized in the market and society
Nurture the growth of local innovation ecosystems across a country to stimulate commercialization between industry, academia, government, and startups
Foster cross-border collaborations to move innovation into global markets.
The course is offered and designed for English and Chinese languages. Access to course contents, including video lessons, assignments, quizzes, and discussion forms, will be available in each language. View our flyer for more information.
Course Content
INTRODUCTION TO THE ITCP COURSE
INTRODUCTION TO TECHNOLOGY COMMERCIALIZATION
FEEDSTOCK FOR TECHNOLOGY COMMERCIALIZATION
TRADITIONAL TECHNOLOGY TRANSFER PRACTICES
TECHNOLOGY COMMERCIALIZATION STAGE 1
TECHNOLOGY COMMERCIALIZATION STAGE 2
TECHNOLOGY COMMERCIALIZATION WITHIN INNOVATION ECOSYSTEMS AND ACROSS BORDERS
CAPTURING THE KNOWLEDGE
Requirements & Materials
Important Information
Access to the content for this course requires you to set up a password for your Georgia Tech (GT) account different from your account and password on this website.  
After you complete your registration follow the "How to Access Your Course Content" instructions which display on the session details (summary) page for this course.
Prerequisites
Recommended
Associate Level Innovation and Technology Commercialization professionals with up to two-years of relevant professional experience
Materials
Required
Computer, internet connection
Provided
APEC Technology Commercialization Handbook
Session Details
Items to Purchase
Not applicable
Items to Purchase
Not applicable
There are no sessions scheduled at this time. Please check again later.
Who Should Attend
Professionals from government, universities, research institutes, firms and private sector organizations who are responsible for innovation, technology transfer, public policy, entrepreneurship, commercialization, or economic development associated with ITC activities at research institutions. This group includes a broad spectrum of professionals which could include (but not limited to) advisors, mentors, entrepreneurs in residence, brokers, angel investors, venture capitalists, university administrators, science/technology/innovation park managers, professors/researchers, lawyers, and leaders of incubators/accelerators/proof-of-concept centers.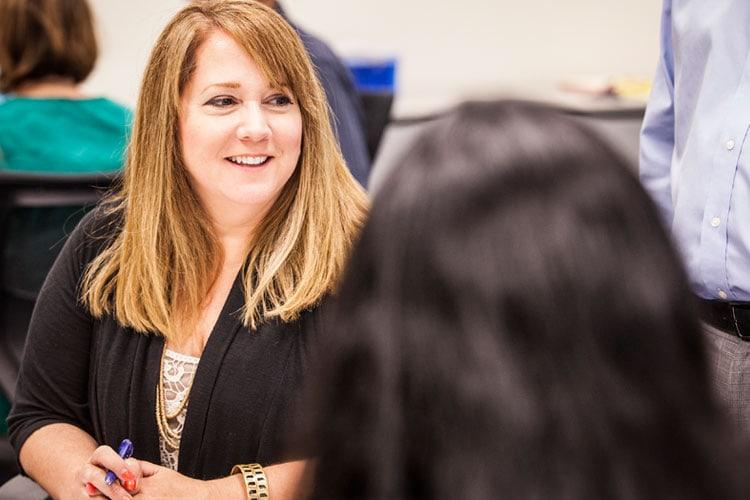 What You Will Learn
Methods for creating more innovation and talent within an innovation ecosystem
An approach to amplify the success of technology commercialization efforts
A proven model for growing innovation ecosystems from nascence to maturity
Strategies to foster increased cross-border commercialization collaborations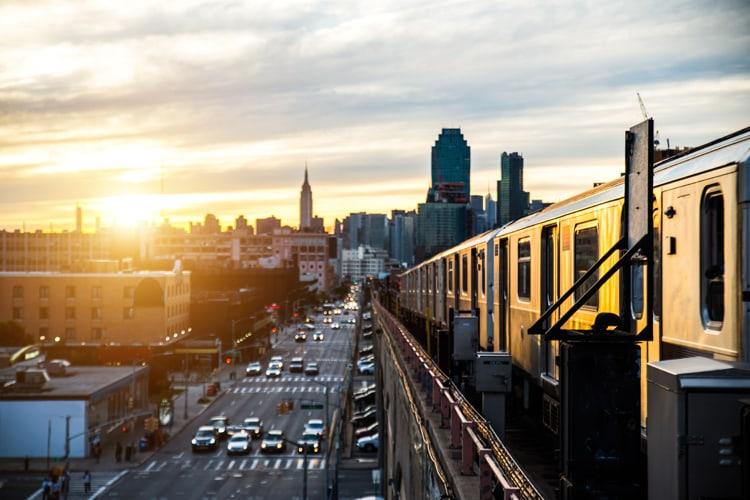 How You Will Benefit
Enable the learner to increase the pipeline of innovation and talent within an innovation ecosystem.
Increase ability to enhance traditional tech transfer outcomes through customer inquiry.
Gain confidence to guide the growth of complex, interconnected innovation ecosystems.
Increase knowledge to create new sustainable cross-border commercialization partnerships.
Grow Your Professional Network

Taught by Experts in the Field
Georgia Tech provides a great learning environment and also facilitates a great networking environment.
- Niki Jones
Development Administrator
TRAIN AT YOUR LOCATION
We enable employers to provide specialized, on-location training on their own timetables. Our world-renowned experts can create unique content that meets your employees' specific needs. We also have the ability to deliver courses via web conferencing or on-demand online videos. For 15 or more students, it is more cost-effective for us to come to you.
Save Money

Flexible Schedule

Group Training

Customize Content

On-Site Training

Earn a Certificate
Learn More